Mazda transmission repair and service at our Lake Worth shop.
Common transmission repairs and problems with Mazda model cars.
In the 1960's Japanese auto make Mazda went from making tools and weapons and the Autorickshaw to manufacturing automobiles. Mostly doing business with Canada, in 1970 Mazda brought it's new models into the United States for auto consumers. .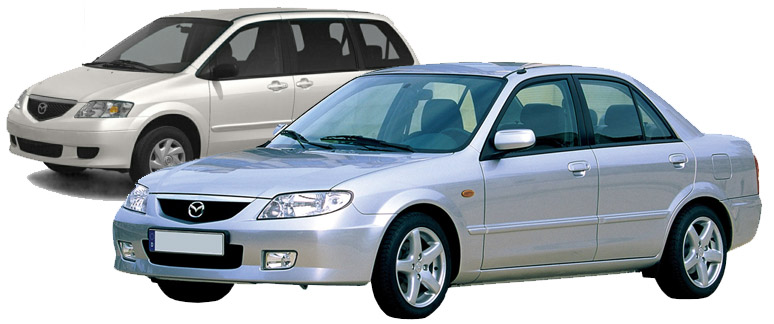 The most noteworthy transmissions in the Mazda are the G4A-EL, LA4A actually built by Ford, and the CD4E, the FN4A-EL and the 5F31J Jatco. The CD4E has had the most problems from defective manufacturing. Bad shifting problems were caused by the speedometer gear set and also the gaskets inside the pump. The clutches also had problems in this model Mazda.
The CD4E transmission in the Mazda Tribute, particularly the early 2000 models and the Mazda3 have had shifting trouble and vibrations coming from the chassis. Our technicians at The Lake Worth Transmission Repair Shop have had to replace the transmission's pump and in more severe cases repair or replace the torque convertor. Back in 2004 they recalled this model to reprogram the settings in the PCM or Power Control Module.
Our ASE Certified technicians are experienced and well trained to work on Mazda model cars and are experts in repairing and servicing Mazda transmissions. We always use manufacture parts such as torque convertors, solenoids, planetary gears, clutch parts, gaskets and fluid specified by the manufacturer. So give us a call and know that you will be treated fairly and your Mazda will get a proper diagnosis and repair every time.